Hello everyone, appreciate your time.
I've been trying to save an API call to Bubble's database but unfortunately without success.
A bit more details:
I am trying to save data of an API call. I have successfully connected a news rss feed via API connector, using rss2json.com, I am getting all the data I need, but here's the issue.
Data is being saved in one cell, instead of several ones.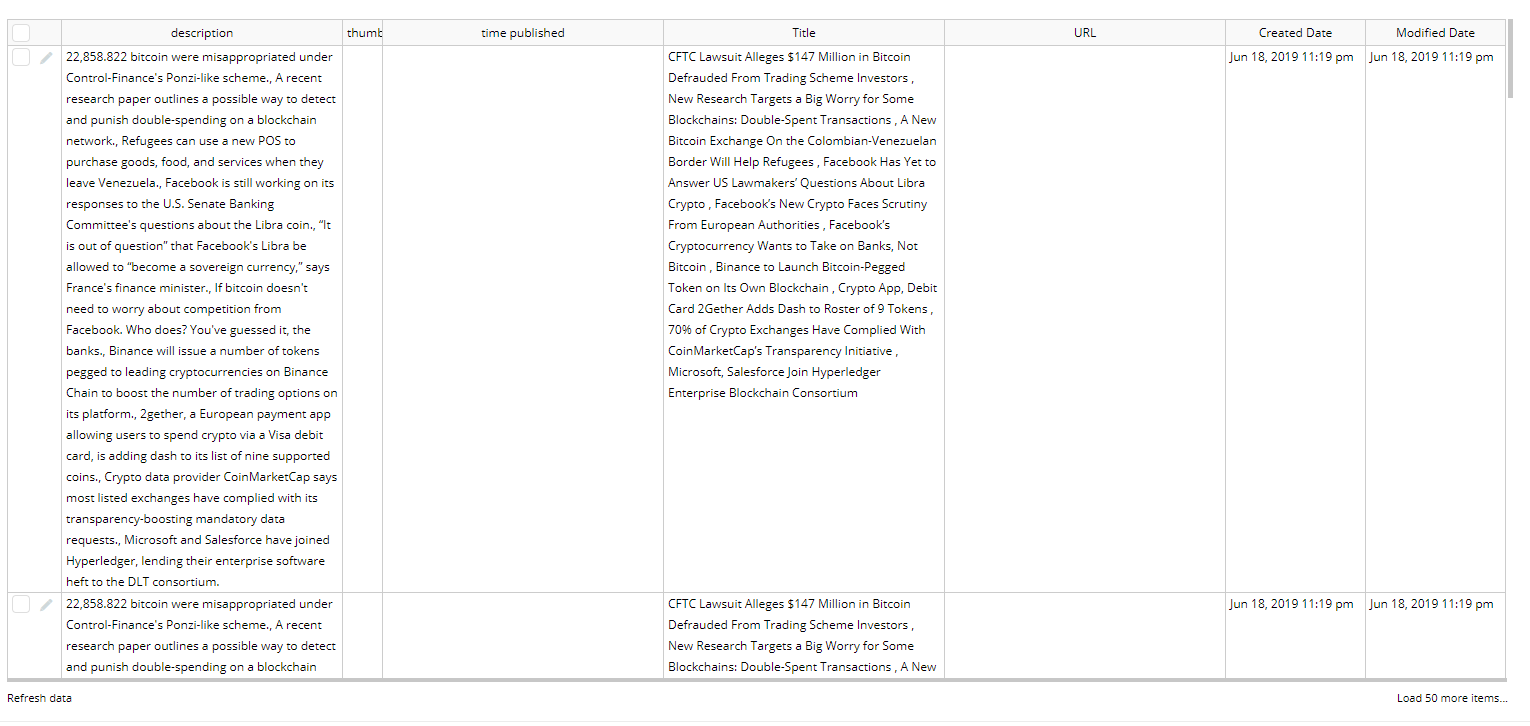 My final goal is to get one repeating group of a data called News. (several rss sources).
So far I've been following the following steps:
Create 2 API Endpoints in the API Workflows: 'create' and 'data'.

API Workflows > Data > Create a new thing… > 'News' - a data type with 2 fields: 'Title' (list) and 'description' (not list)
Any ideas what is going wrong?