How can I integrate Bubble with Donate.ly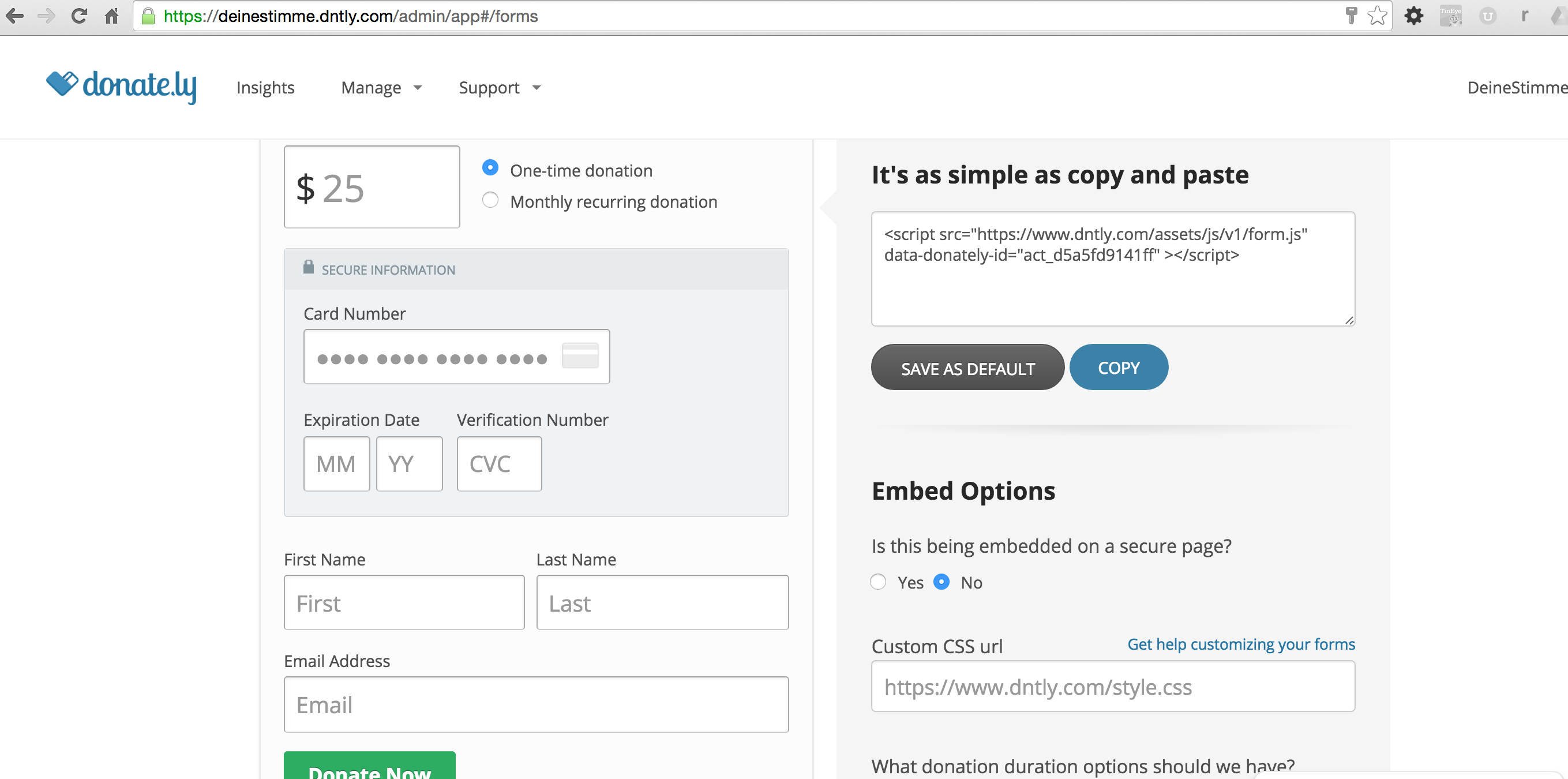 That is the code that I have to enter. Where can I enter it?
is the code that I would need to enter. It works very well and it is usually very easy.
If Bubble does not support it currently, how can I still use it, because Bubble otherwise supports everything that I need for my very simple website and I feel that Wordpress would be an overkill.