This one is a weird one. I have two unique issues:
1.) I'm not getting a password reset email when I try the normal process and leave "just make token, don't send email" unchecked. I've double checked the email address, went through debugging and confirmed the step was passed. I'm just not getting the email. I checked my spam folder too. Nothing.
2.) When I try this process in this video from Coaching No Code apps, it seems to work, but only on mobile. In my Outlook email on desktop, for the same email I get, the link is not active. It is just text; however, when I look at the same email in the Outlook app on my mobile phone, the link is active. (This is even the case after clicking on "Click here to download pictures. To help protect your privacy, Outlook prevented download of some pictures in this message.")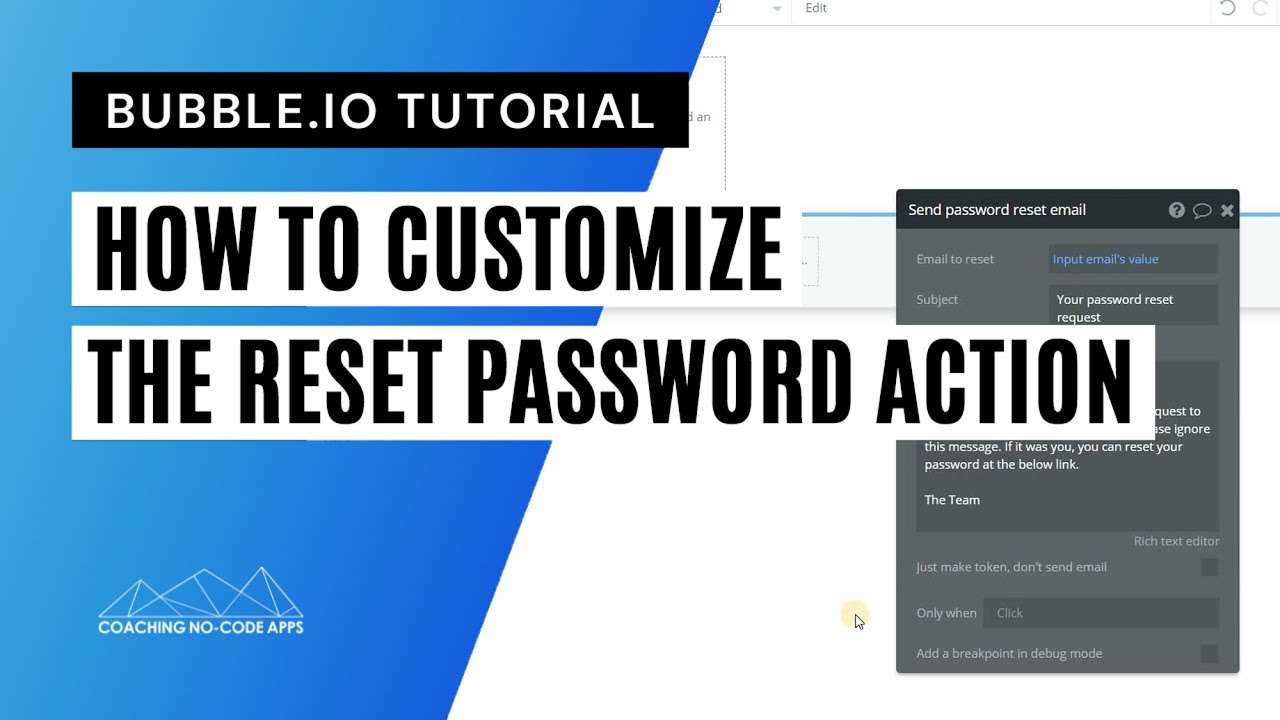 Any guesses or suggestions on either issue?