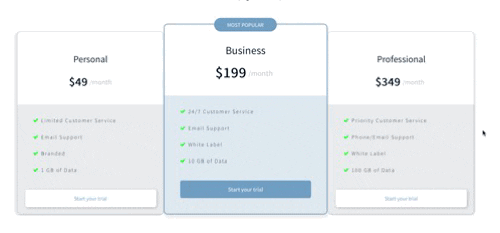 Hey everyone!

Just wanted to let you all know that we are working on updating the templates that we made to the new responsive engine. Here is the first one that has successfully made it to the marketplace.
This new responsive engine allowed for us to simplify our template for this pricing block by cutting the elements down to more than half. No more creating workarounds to make some nice features.
Enjoy!
Template: 805/Blocks - Pricing Template | Bubble
Hope that helps!

For All Your No-Code Education Needs: