Hey, Zeroqoders!
We're happy to announce that we finished updating our Rently - Rent a Car | No-Code Template by Zeroqode to the new Bubble Responsive Engine. It's a fully-responsive app across any user device.
Rently is a no-code template for car rental. It gives users a completely hassle-free car hire facility. It allows the users to book a car for business or personal use, pick it up, and drop it off when the work is done. They can pick it up and drop at different locations.
Users can book a car on a daily basis, view the pickup and drop-off locations, information about the current rental car item.
FEATURES:
Landing page
Responsive design (updated to the New Bubble Responsive Engine)
User Dashboard
User Profile
Payments powered by Stripe
Admin Dashboard
VIDEO: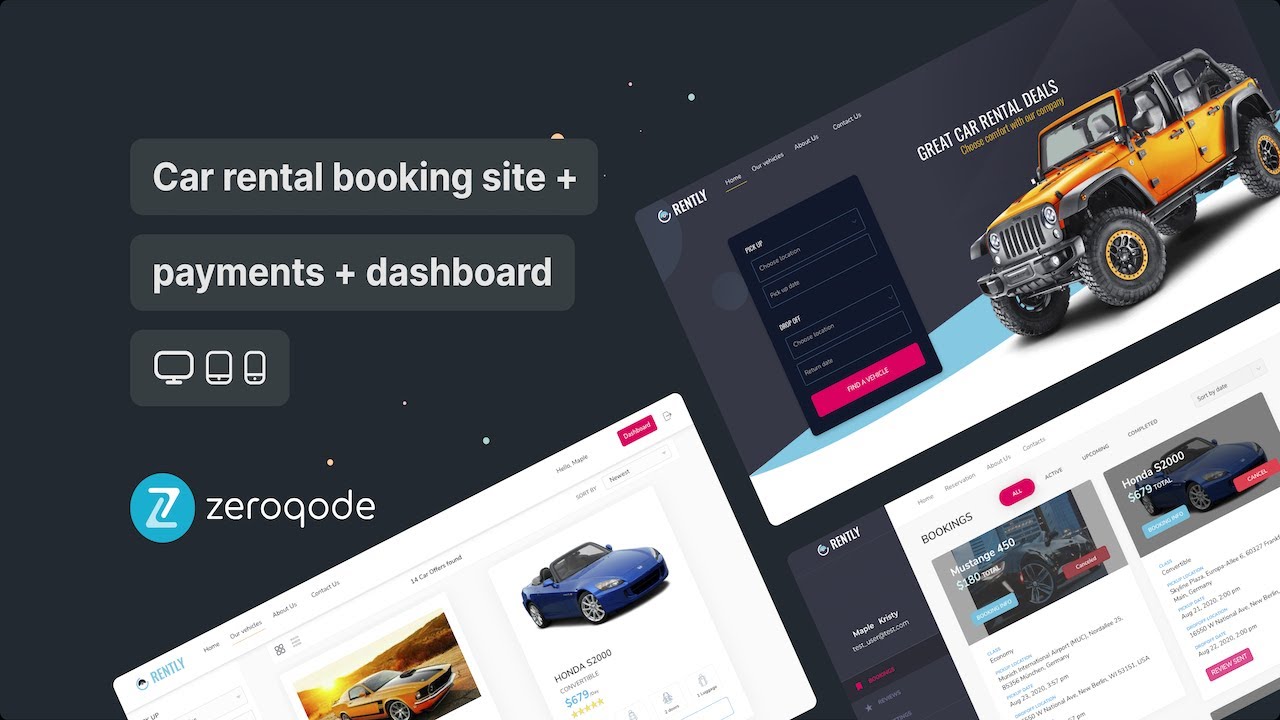 LIVE DEMO: https://carrentaltemplate.bubbleapps.io/
DOCUMENTATION: Rently - Rent a Car Template
Levon Terteryan
Founder @ Zeroqode
#1 Bubble Publisher and Developer

165+ Bubble Templates


35+ Bubble Courses

300+ Bubble Plugins


Convert Bubble app to iOS & Android

No-code Development Services