Hey, Bubblers!
We're happy to announce that we finished updating our Zeroqode | No-code apps, plugins, native apps builder for bubble.io and more to the new Bubble Responsive Engine. It's a fully-responsive app across any user device. As an added bonus, you'll receive a stunning landing page to showcase your app.
Appstart is a backend template that requires no coding, offering preconfigured API endpoints to facilitate managing all the necessary app functionalities. These features include user login and sign-up, credit card charging, file uploading and referencing, email and text message sending, and many others. Additionally, it provides a user-friendly dashboard that you or your team can use to manage your app.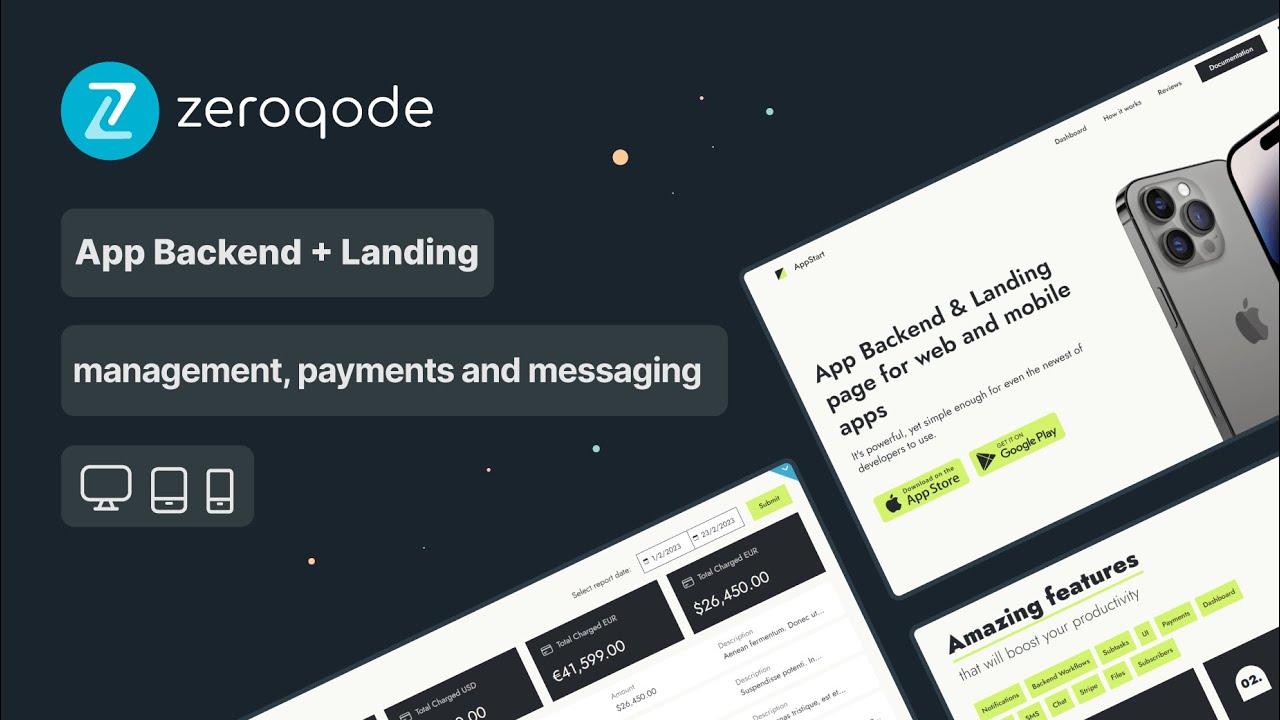 LIVE DEMO: https://mobilebackend.bubbleapps.io/
We hope you'll like it as much as we do!
Best regards,
Zeroqode Support Team