Hello, bubblers!

We are excited to announce that we have released an updated version of our Instamart template.


It received a complete overhaul of design as well as functionality. Most of the known bugs and issues have been fixed and some new features were added.
And we have also significantly improved the documentation for this template.
Instamart is a no-code template for delivering groceries from stores or supermarkets. Customers can find supermarkets nearby, browse products, add them to the shopping cart and pay by a card or via Paypal. This web app template comes with a powerful admin panel to manage stores, products, customers, etc. It replicates Instacart's core features. It can also be used for any app that has delivery of any other products as a main online service.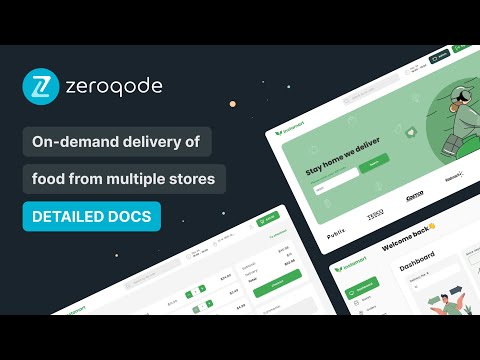 FEATURES:
Admin dashboard
Landing page
Products management
Stripe integration for credit card payments
Paypal payments
Responsive design
INSTAMART TEMPLATE BENEFITS INCLUDE:
Save thousands of dollars compared to having it developed with traditional coding. Our no-code developers have also ensured the best possible quality in creating this template.
Reduce design and development time to a fraction of what it would take to have it coded.
Launch almost immediately (some Bubble knowledge is required)
WHAT CAN YOU DO WITH INSTAMART?
Create a same-day grocery delivery service, linking supermarkets, delivery drivers, and customers to your app.
Start instant delivery services in other industries (for example- retail goods) using this flexible no code template.
Create a flourishing ecosystem that provides income for your startup, delivery staff, and local supermarkets or vendors.
LIVE DEMO: https://instacart.bubbleapps.io
DEMO & DOCUMENTATION:
https://docs.zeroqode.com/templates/instamart-groceries-like-instacart-template
Hope you'll like it
If you have any questions or suggestions - we are always here to help you out!
Levon Terteryan
Founder @ Zeroqode
#1 Bubble Publisher and Developer
Zero Code Conference Replay - watch all the no-code industry leaders share their expertise and insights on building and scaling startups without code