Hi, I would like to create a stacked bar using Chart element plugin. For different heights, exist different results. I would like my web to count the ammount of every result and then classify by heights showing a stacked bar.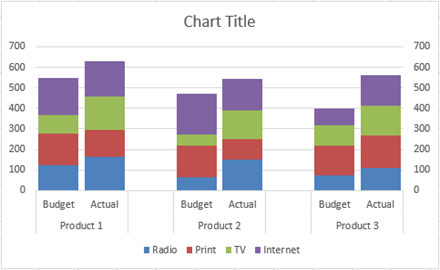 In this example products=heights and color bars would be the :count of every kind of result. (Forget about 2 bars per product)
Is it possible with this or another plugin?
Thank you.