Introducing Flusk Vault, Finally a Security Tool for Bubble Apps

Flusk Vault monitors your Bubble app round the clock for your secrets and sensitive data.
We catch the leaks and mistakes, you build a secure and compliant app.

We just released our first public version during our Inauguration Day in Paris with Alegria Group on March 29th, 2023.

So it is now live, and you can try it for free now by clicking this link.
Trailer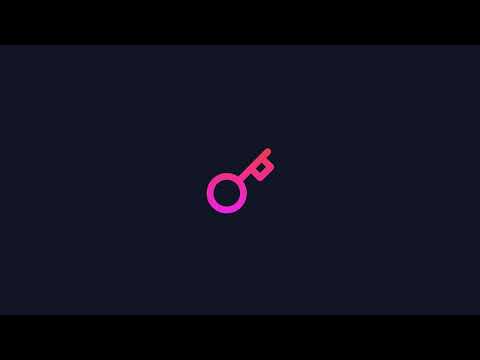 Covered Security Points

We cover more 20+ security points, and add new every week. We are currently at 60% of all the issues we want to integrate.
Here are some of them:
Data API
Privacy Rules Checker
Data Leaks Scraper
Page Protection Checker
API Connector Authentication Keys
API Connector Sensitive URLs
API Connector Sensitive Initialization Values
Backend Workflows Protection
Editor Privacy
Third-party Access Manager
Compromised Workflows Finder
Password Policy
OpenAPI Swagger File

And you can find the full list on our website.
Features
Continuous Security

Automated tests when you push live (no plugin or Chrome extension required)


Define scheduled tests on a regular basis (eg. Run a test on version 'live' every Friday at 02:00am)


Stay alerted with our notification system by Email, SMS, Phone and Push notifications
Best Security Checklist

We are always up to date about Bubble flaws regarding security.
Focus on features, not on meticulous and hard knowledge you'll take hours to learn. We can do it for you.

Comprehensive issues
Flusk Vault only presents vulnerabilities when they are actual issues, allowing you to save focus.

Our tool facilitates your team's comprehension of security by providing documentation for every issue and reverse-engineering insights for Bubble developers.

You can preview it from this link.
Collaboration-ready

Flusk Vault seamlessly integrates into your development process, providing an overview of the necessary steps to ensure security.
With the ability to share access with team members and assign tasks to collaborators, our tool facilitates efficient collaboration.
Review from our customers
Jorge Del Carpio, CEO at Kreante
"Vault has been crucial in improving the security of all applications developed by Kreante. […] Its detailed reporting and comprehensive analysis helped us optimize the application. Highly recommend Flusk to improve security and performance."
Claire Le Dren, Head of Product at Lhyfe
"Using no-code allowed us to test and develop new features hyper-agilely. Lhyfe's project is strategic and securing customer data is crucial so Flusk's quick support is vital. Working with Wesley and Victor - Bubble geniuses, is pleasant and reliable."
Eliot Boutantin, CEO at Unpoco
"I had trouble making my Bubble app 100% safe. It was time-consuming ans painful. When I tested Vault for the first time I was amazed and released. Because it's so simple to use. And you miss no more issues."
Q&A
Will Flusk Vault slow down my app?
No! Flusk Vault won't interfere with your app's performances


This is because nothing is installed on your app and we use limited requests/queries to your app to deliver our security reports.
How does Flusk Vault process my application data and privacy?
We understand that granting access to your application and its data may cause concern, but please be assured that we will never access or use your private data without your explicit consent.
Flusk takes privacy very seriously and follows practices to ensure the security of user data. All user data is encrypted in transit and at rest, and all user interactions with the system are protected by authentication protocols. Additionally, Flusk Vault maintains rigorous internal policies and procedures to ensure that user data remains private and secure.


Learn more here: https://help.flusk.eu/articles/6933917
Is Flusk Vault GDPR compliant?
At Flusk, we recognize that the General Data Protection Regulation (GDPR) is a crucial concern, particularly when it comes to safeguarding your customer data. This article provides detailed information about our policies and practices that ensure GDPR compliance.
TL:DR - The Flusk tools are compliant with the European GDPR
If you'd like to gain insight into how we handle the processing of your app's data and address privacy concerns, we suggest you read our comprehensive article on the topic. The link to this article can be found here: How does Flusk Vault process your application data and protect your privacy?
Otherwise, you can read the full summary of our last GDPR audit.
Can I use Flusk Vault if I'm on a Free Bubble plan?
Yes you can


Every Bubble plan is compatible with Flusk Vault, including the free tier.
Pricing
We adopted a Fair Pricing, because we want security to be accessible for everyone.
So for the moment, our pricing starts at $65 for a 1-year license.
With a license, you can run as any tests as you want. (Yes, this is really cheap).


We plan to update our pricing really soon, probably around April, 6.
The pricing is dynamic and depends on the number of employees in the company.
Here is the pricing sheet for a 1-year license for businesses running on Bubble, on 03-30-2023 :
1 employee : $65
2 employees : $145
3 employees : $285
4 employees : $440
Up to 7 employees : $730
Up to 10 employees : $990
More than 10 employees : on custom quote. Please contact us here.
Links & Access
You can try Flusk Vault from now.