Hi

everyone,
We just published a new plugin (out of beta) that lets you add spam filtering to your application! The plugin works with OOPSpam API. It can be used to filter out spam from contact forms, review systems and anywhere where you may get spam messages.

Plugin page: OOPSpam Spam Detection Plugin | Bubble


Step-by-step guide: Spam protection for Bubble.io | OOPSpam Blog
Here are some screenshots: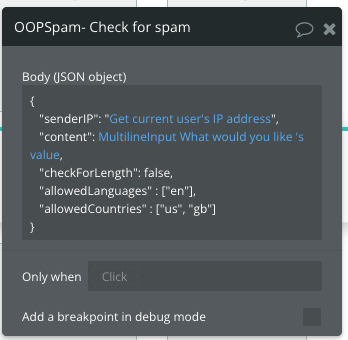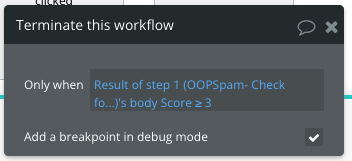 Let me know if you have any questions. Happy to answer!
Thanks