Tasky is a no-code app template for project and task management. Build your management platform without code to create projects, add tasks to the projects & assign them to team members.
The template features upvoting functionality for the projects.
There is a dashboard where you keep track of all the projects, tasks & users on the platform.
Build the management app you need without code on the Bubble platform to organize your office, client work, or family needs!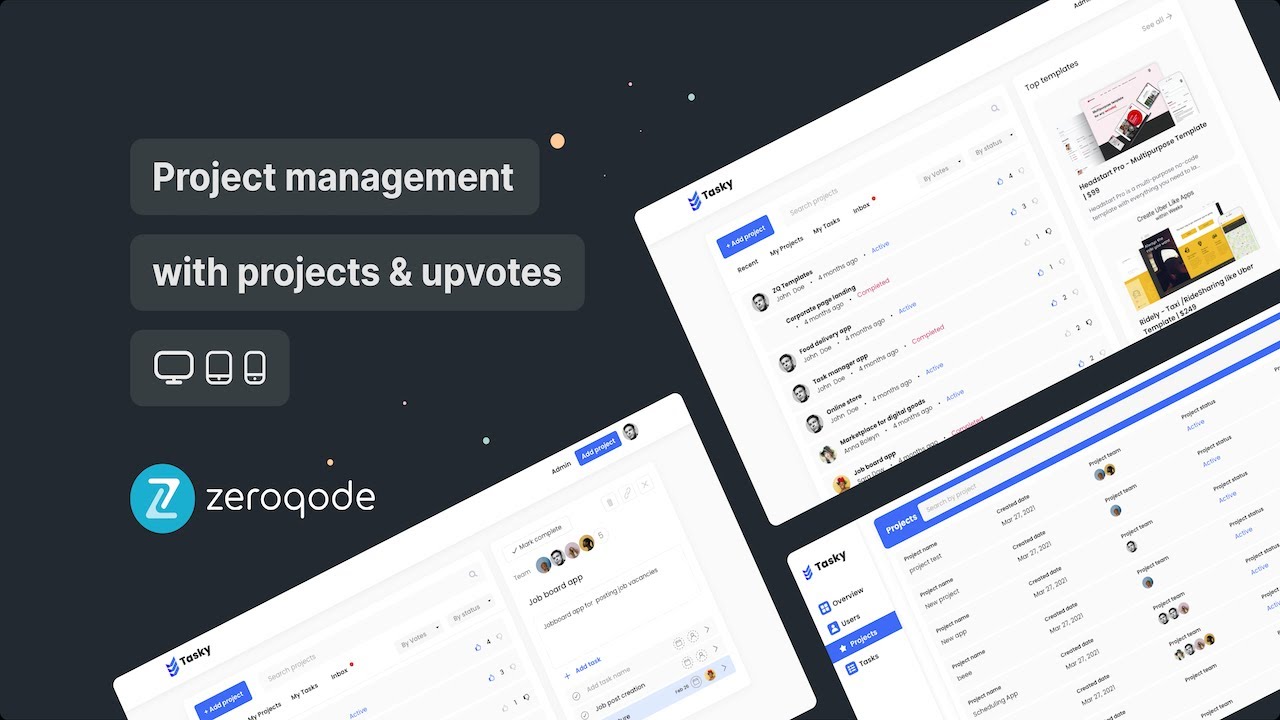 Features:
Upvoting functionality
Dashboard
Responsive design
Project creation
Task assignment
Live demo: https://tasky0.bubbleapps.io/
Levon Terteryan
Founder @ Zeroqode
Bubble Templates
Zeroqode Blocks
Bubble Plugins
Bubble Courses
Convert Web to iOS & Android
No-code Development Services