Where is the best place to start learning Bubble basics for someone with zero coding experience? Asking for a friend.
Use Bubbles academy to get you started. Then when you're feeling froggy, there's more advanced topics that can be found on YouTube.
Thanks! Any ones in particular you recommend? I heard that some of them might be dated, recorded when the interface was somewhat different to the current version
Hi there, @smetcalf0701… if I was starting from scratch these days, I would very likely start with resources like these.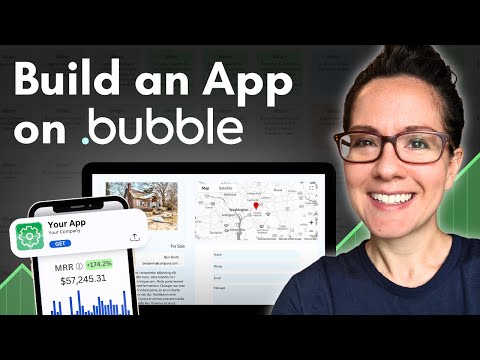 Hope this helps.
Best…
Mike
Also, if you want a good foundation, talking things over with a coach helps jump start your learning.
Check out some bubble coaches:
Welcome to the Bubble Community!
… for your friend.

Resources from Bubble:
Bubble YouTube channel (not sure if all videos from their YT channel are mentioned in Bubble Academy, that's why I've added it in a separate row)
Other resources:
AirDev Bootcamp (free)
Matt Neary "Bubble Crash Course for Beginners (2022)" on YT.
Building With Bubble by Lachlan Kirkwood on YT. Lachlan has a lot of "How-to build a [AirBnB/Trello/TInder/…] with no-code using Bubble" videos.
"Bubble. io Tutorial: How to Build an App on Bubble in 2023" by Coaching No Code Apps
Bubble forum
Also, just make stuff. I made my first app 3 separate times, each time building on the mistakes of the first. Learn by doing!
We have a basic course for those starting out - you can signup here for free No-Code Bootcamps
Thanks Mike! I have skimmed some of their other videos that look quite good. I will check this one out
Thanks! I have found the YT examples helpful when they go through specific steps and explain them where it gets skimmed over elsewhere