Hi there,
I have a repeating group where I filter with checkbox. The Checkbox have been working well but its been a couple of weeks since it started to uncheck with no apparent reason. (See Giphy Bellow)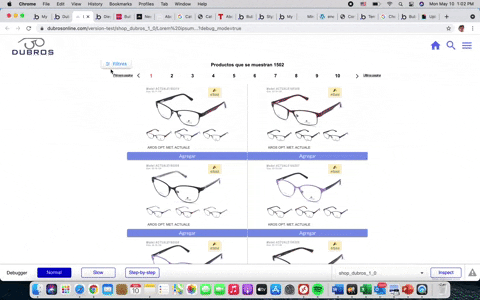 As you can see, I am not reloading the page or going to another page. I'm just "hiding" the Menu Group. What the checkboxes do is setting a state (list) on the repeating group seen on the Giphy. The states are working well because the repeating group is getting filtered. And, when inspecting it shows that the states are correct. However, when I "show" the Group Menu again, the checkboxes that where checked are no longer checked eventhou the states are set correctly.
More over, what results more odd about this behavior is that it is not consistent. Sometimes the checkboxes remain checked and sometimes they uncheck as seen on the Giphy. This happens in my development and live version.
If anyone has a clue of what can be happening I would much appreciate it.
DFD