Hey Bubblers,
one of our top-selling templates has just received a total overhaul from our best devs. We've restructured and optimized workflows as well as rebuilt most of the UI/UX from scratch. Now it's a gem!
We've also updated template to the new Bubble Responsive Engine.
check it out here: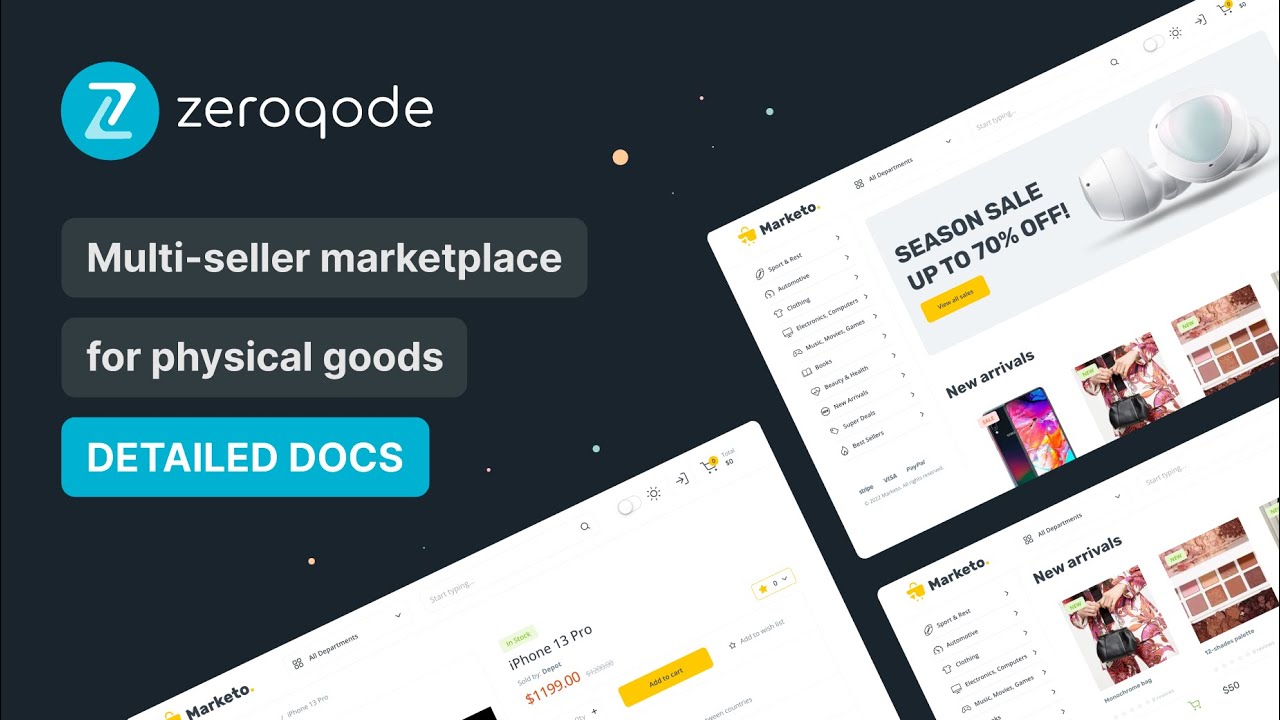 Marketo no-code template replicates Amazon's main functionality, bringing buyers and sellers together on your custom marketplace platform. It allows selling physical goods; the template integrates Stripe for split payments, allowing the platform to facilitate payments between the buyer and seller while the platform owner keeps any commission. Customize your admin dashboard with just the functionality you need to make sure transactions are running smoothly.
FEATURES:
Landing page
Responsive design
Split payments powered by Stripe
Admin dashboard
Buyer and Seller dashboards
Dark Mode
Live demo: https://amazonclone.bubbleapps.io/
DEMO & DOCUMENTATION: Marketo | Marketplace like Amazon Template
Levon Terteryan
Founder @ Zeroqode
#1 Bubble Publisher and Developer

130+ Bubble Templates


25+ Bubble Courses

300+ Bubble Plugins


Convert Bubble app to iOS & Android

No-code Development Services