Hey, folks!
One of our great templates has just received a total overhaul from our best developer team. We've restructured and optimized workflows as well as completely rebuilt the UI/UX. Now it's absolutely amazing!
We've also updated the template to the new Bubble Responsive Engine.
Check it out here: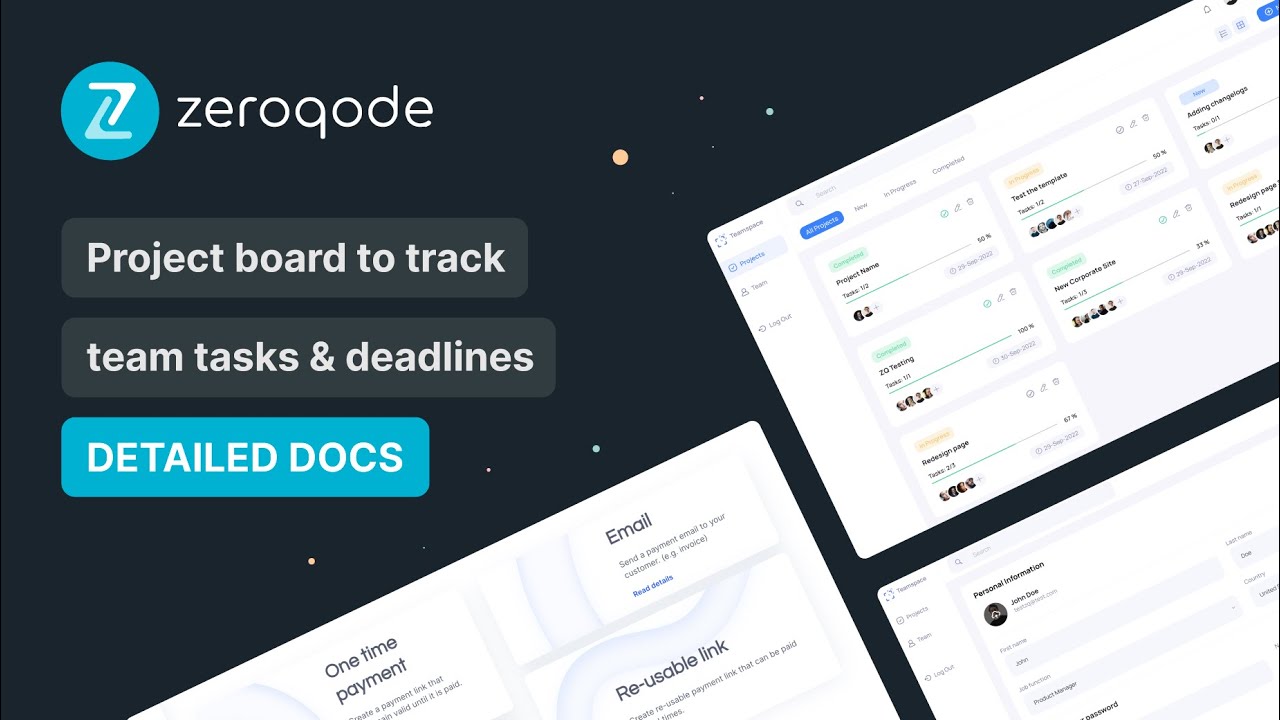 TeamSpace no-code template is an awesome projects board allowing the team to collaborate on tasks and projects.
Tasks and projects are front and center in this management solution. It allows to the creation of a project, adding tasks to the project, and assigning these to one or a few team members.
Its interface is clean, clear, and concise. There are no unnecessary features or detailing.
Use this template solo or as a part of a bigger app to get the best out of your team and your business.
FEATURES:
Responsive Design (new Bubble Responsive engine);
Creating projects & tasks:
Projects & tasks assignment;
Adding comments;
Tracking tasks & projects within the team;
Search.
LIVE DEMO: https://teamspace.bubbleapps.io/
DOCUMENTATION: Team Space - Project Board Template
Levon Terteryan
Founder @ Zeroqode
#1 Bubble Publisher and Developer

150+ Bubble Templates


35+ Bubble Courses

300+ Bubble Plugins


Convert Bubble app to iOS & Android

No-code Development Services