Hi,
I've been trying various plugins (and lots of Googling) but keep coming to dead ends.
My app has a dashboard page that currently uses the Progress Bars plugin (by Bubble), but I really want something that looks more like this (with circular gauges):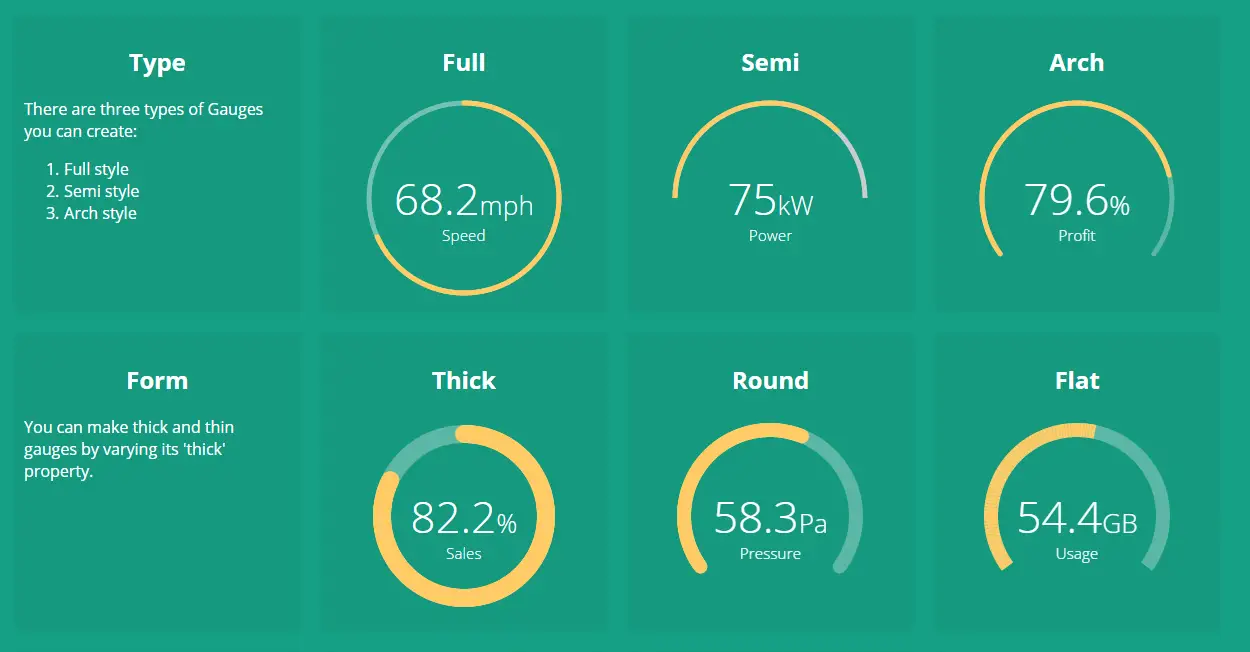 The ones in the image are from Angular 6.
I've seen the liquid gauges by Zeoqode but they aren't really minimalist enough for my tastes.
Does anyone know of any plugins, or have any other suggestions? I'm reasonably happy using a little bit of HTML, CSS or JavaScript if I need to.
Thank you!