iBook is a powerful yet simple online scheduling platform. It makes it easy to book customers, prospects, and team members for the meetings & events.
As host set and control available time slots (you can use one availability schedule or create and use a few), use standard or add custom lengths events, add blackout (override) days or hours, and meeting (event) buffers.
Just set your availability preferences and then share the link or QR code to the event or to your booking page with your clients, customers, teammates, etc. After they pick a time, the event is automatically added to your list of scheduled events and calendar.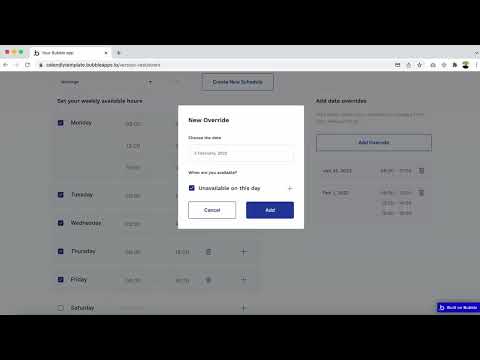 Features:
Availability schedules
Custom length meetings
Override days or hours
QR codes with event link
Automatic time zone adjustments
Meeting buffers
2 Subscription plans powered by Stripe
USER TYPES DESCRIPTION:
Host
Can use standard event duration (types)
Can add custom lengths events
Can add override days or hours to availability schedule
Add meeting buffers
Creates and use one or a few availability schedules
Can easily clone the existing event type
Can share event link or QR code to his event
Can share link to the host booking page (with all the event types available)
Can see a list of scheduled events
Can reschedule a booking
Client
Scans QR code following to the event page or follows the link
Can book an event on available time slots
Receives email with the booking confirmation
Can cancel booking through the link on his email
Admin
Can see user & subscription stats
Can see all the users registered, their subscription plans and cancel them if needed
Can ban the users from using the platform
Can see the list of events added to the platform
Live demo: https://calendlytemplate.bubbleapps.io/
DEMO & DOCUMENTATION:
Levon Terteryan
Founder @ Zeroqode
#1 Bubble Publisher and Developer
130+ Bubble Templates


25+ Bubble Courses


300+ Bubble Plugins


Convert Bubble app to iOS & Android

No-code Development Services