Hey folks,
We've just finished a complete revamp of one of our most popular paid templates - Jobly Service Business Template! It's made using new Bubble responsive engine.
Check out all the features packed into the template as well as the video overview and live demo!
Jobly is a no-code template that allows professional or home service businesses to improve and streamline their day-to-day processes. It helps manage major aspects of their business such as work requests, jobs, invoices, customers. This template is an easy-to-use solution for a robust service business management app. An intuitive interface makes managing service businesses a breeze.
FEATURES:
Invoice payments powered by Stripe
Subscriptions powered by Stripe
Admin Dashboard for management
Fully responsive pages on new Bubble responsive engine
Notifications
Social sign-up via Google for company owners
USER TYPES DESCRIPTION:
Company owner
Invite managers, customers & staff members so they can use the app
Manage invitees
Subscribe to a plan
Manage team members
Deal with customers' support tickets
Manager
Invite customers & staff members so they can use the app
Manage invitees
Manage team members
Quote tasks
Issue invoices
Assign tasks to a staff member manually or automatically
Deal with customers' support tickets
Staff member
Perform a task
Leave a comment to task visible to the manager only
Receive payment
Customer
Make a request for a job
Pay for the task via Stripe
Accept or reject work performed
Send a support ticket
Admin
See the app stats
Set plan limitations for companies
Manage users
Manage subscriptions
VIDEO: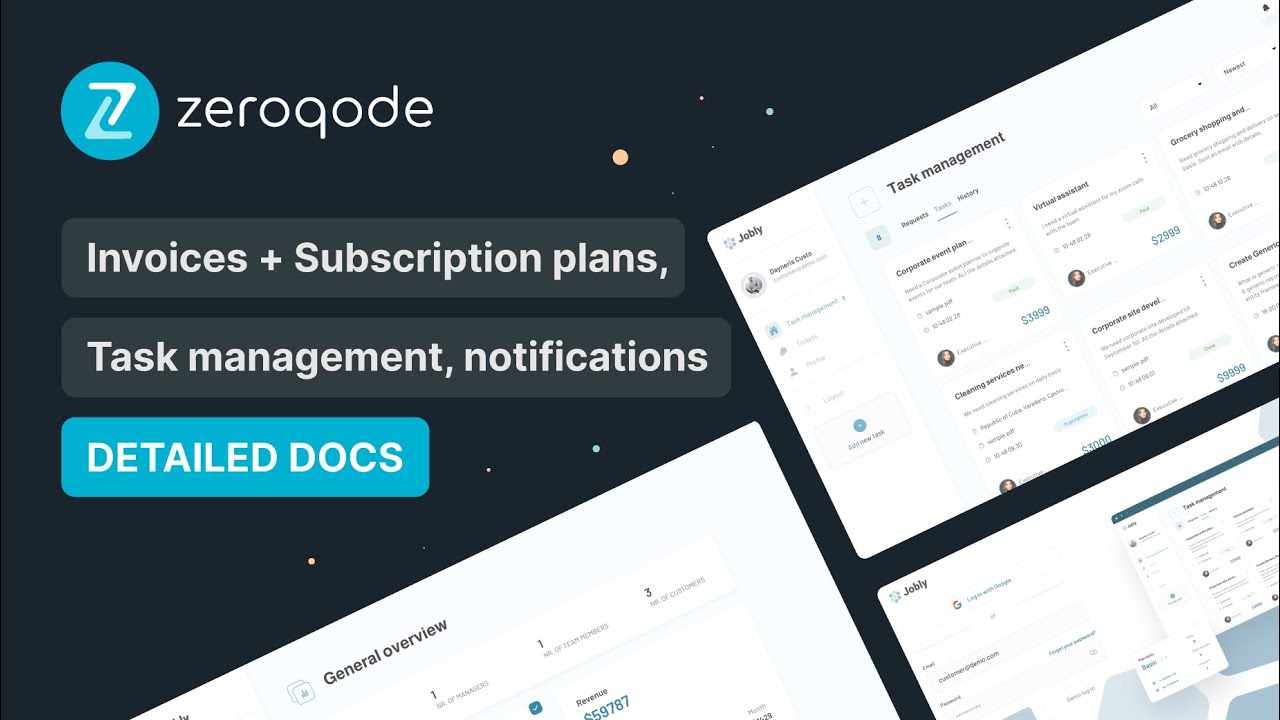 LIVE DEMO: https://jobbertemplate.bubbleapps.io/
DOCUMENTATION: https://docs.zeroqode.com/templates/jobly-business-management-like-jobber-template
Levon Terteryan
Founder @ Zeroqode
#1 Bubble Publisher and Developer

130+ Bubble Templates


25+ Bubble Courses

300+ Bubble Plugins


Convert Bubble app to iOS & Android

No-code Development Services