Hi everyone,
We're launching a new feature for plugin developers that will allow you to obfuscate your plugin code when publishing your plugin. This is an exciting new option that will provide developers publishing sensitive, client-facing code with a layer of protection.
We're also going to, by default, minify all plugin code. This will cause slight performance improvements and hide developers' comments and variable names from the public.
To obfuscate your plugin, simply publish a new plugin version like usual and mark the "Obfuscate client-facing code" checkbox.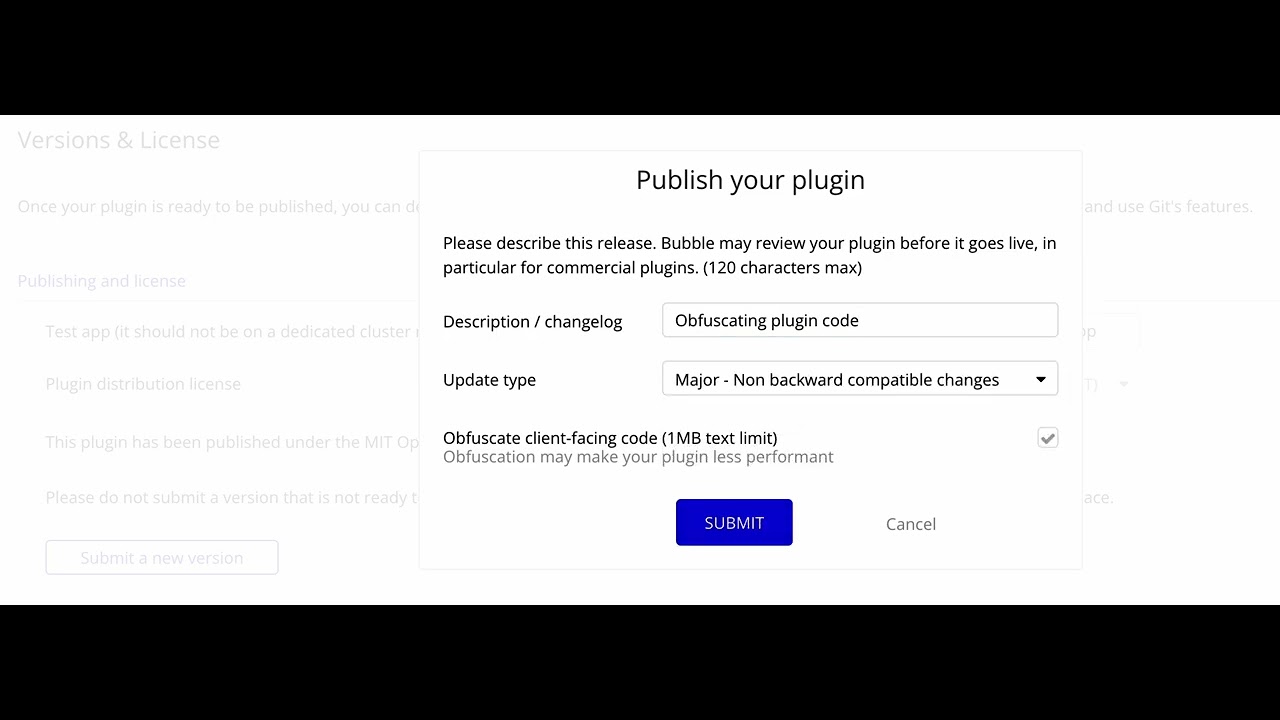 Please note:
Obfuscation may make your plugin less performant
All plugins and plugin versions published before today will maintain their unmodified format
Open-source plugins will still have their source code available at the "see plugin code" button
Best of luck building plugins, and happy Bubbling