Hey @mangooly,
We created the SendGrid plugin to get around some of the limitations with Bubble's option.

@ferhatgulbahar How can one set up a SendGrid template to be used in Bubble's automatic transactional emails such as password resets and such?
I've created a new template in SendGrid, entered its ID in Bubble in Settings > Domain / email > Email settings > Template ID, and verified the API key.
However, no matter where I add <%body%> in the template (as per Bubble's documentation), dynamic content of the email never displays when an email is sent, only static stuff like the logo image I put in there.
Are you using a dynamic template within SendGrid?
@SerPounce I am. I can get a Legacy template to work as a catch-all template, but not a Dynamic one. Do you know how to do it?
I spent the entire day yesterday going through this and pulling my non-existent hair out. In the end, I was causing my own troubles as I was using a bunch of out of date forum posts and tutorials. At the end, I followed this and it worked first time: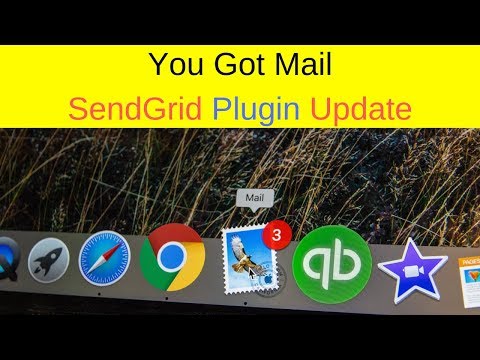 The way to know that this is the current version is reference to these keys or substitution tags. The outdated posts refer to all manner of obsolete stuff that is such a rabbit hole. That should all be sunset.

There's no need to use a plugin if you use legacy templates on Sendgrid. This should help:
[Beginners Guide] to Sending Emails With Sendgrid - Work in Progress! - Tips - Bubble Forum
When you create a new template a default body HTML tag will appear on the page. Build your template around this and don't delete. Save.

Then add the template ID in to Bubble's settings. The body configured in the workflow will appear where the html tag is in the email template.
@jason.thomas89 and others…
Do you mean that Bubble's inbuilt Send Email action only works with Legacy Templates in Sendgrid?
Hey @will_ericksson,
This is true, if you want anything with the new version of email templates you'll need to use the @copilot Sendgrid plugin or setup a connection on the API connector.
What do we do if we wasn't to have more than one template? Bubble only has space for one template ID
Hey there @darren.james7518,
I'd use the Sendgrid CoPilot plugin. But in all honestly I wouldn't even use Sendgrid considering their terrible delivery rate.
hmmm, I must admit Sendgrid is annoying. Or maybe it's Bubblle which is the issue? I always get this error, even when my Subject is plain text. My tests work, meaning Sendgrid is sending emails and they are arriving, but when I set up a button in Bubble to send email I get the same error.
Is the subject line of your template <%subject%>?
I also use Legacy Templates and exclusively using Dynamic Templates with the SendGrid plugin but I am having no luck at all

No, the subject line is 'test'.
I recieved an email from sendgrid saying;
A message was received from this address by our systems that had errors in the SMTPAPI header, and cannot be processed due to the following:
The template id must be a valid template id for your account. You provided d-32bd3b488d0c44e0aaca0fc296f639be
That is the ID for my template email so I don't know what they want me to do?
Ooooh! It's cause Sendgrid wants you to use a legacy template but I don't believe they support that anymore. Bubble should really update/upgrade that… and support Postmark natively…
So we can't use sendgrid anymore with Bubble?
Unless Sendgrid still allows for their legacy templates. I'm not certain because I don't use Sendgrid.
Just to clarify, you're talking about the native Sendgrid feature on Bubble right?
No, I have joined the free plan on sendgrid and set up an account there. Bubble's native 'send email' never worked for me.