Yesterday I wrote to @grace.hong about the missed opportunity of Bubble better catering to alternative language communities, both within the forum but especially in the bubble editor itself. At time of writing this, it looks like that post has 0 views, lol.
Well, have I got news for you. There's a prolific Bubble developer who caters to the Portuguese speaking Bubble community. He goes by @renatoasse and he's recently released a Bubble development toolkit that will rock our little Bubble brains. It's called Bubble Essential KIT, it's a Chrome extension that (without exaggeration) revolutionizes the speed at which we can build beautiful looking Bubble apps. Aaand nobody noticed.
This toolkit has only been mentioned twice on the forum. Twice. But it's been installed over 2000 times! So the vast majority of Portuguese users simply aren't active in the forum. I only found it by accident today.
Bubble Essential KIT
Enough rant, let's get details! Here's the intro video from https://essentialkit.io/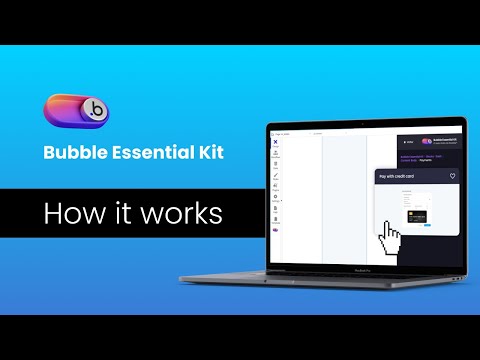 This has over 300 pre-built components that can be directly pasted into your Bubble app, like:

Low level control like buttons, of course
Tables
A full chat UI
Login with Google Auth flow
Full page dashboard
Landing page
Stuff specifically for SaaS apps

Pasting these components also pastes the workflows and mock data.
All components are designed on the new Bubble.io Responsive Engine
He has what appears to be excellent documentation.
I'd be remis if I didn't list some cons:
Since this is not a plugin but rather a Chrome extension, one does need to use that browser for this. Plus installing extensions comes with some risk but I seriously doubt Renato would do something mischievous since he's well known.
There isn't a free trial.
That's my TED talk. While I haven't actually used it yet, I think this thing is amazing and will likely get a subscription. Wanted to share to underscore my point about supporting our other language communities and because this is just really cool. Hats off to you Renato

Here's his original announcement.