Bubble posted this today, just seen it. Looks exciting.
Good catch @marcusandrews
Thanks for sharing.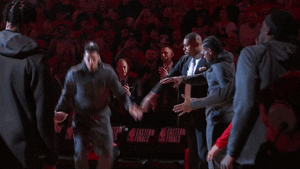 Finally New features.
It has been a while!
"Improved performance of data actions (creation and deletion)"
This gift looks great too. A little more information would be nice, I wonder how much difference has occurred?
I had the same reaction.

Yeah…! It seems faster…no mòre so slow deleting record
Awesome - this really is a game changer and something that has been highly requested in a number of forum topics.
Looking forward to the feature going live…
Awesome, what kind of plan is needed for this?
Didn't think about this, a good point. But really this should be available on 'Personal' plans and higher
As although 'Personal' plans don't have the multi collaborator option, once a site is deployed, its always extremely handy for multi versions for quick fixes, updates or developing new features without errors.
I'm just amused that it was the 10pm-the-night-before youtube video, not the documentation we accidentally published two weeks ago that tipped you guys off
Can you imagine a tool like GIT that doesn't allow single developer branching?
This is a HUGE disappointment.
A little more information would be nice, I wonder how much difference has occurred?
Bubble engineer here.
The answer here will depend on the number of custom types and fields your app has. I was fortunate enough to start with a really good bug report, and a huge example app to test against.
Our development systems are a great deal slower than your own apps, so I can't give you hard numbers. At the most extreme, the tested workflow went from "takes long enough to refill your coffee cup" to "done before you have time to check your email" on the first run, and "done before you can blink" on subsequent runs.
So, on my system, worst-case performance on a worst-case app was in the tens of seconds, and best case performance now is under a quarter second.
I'll be interested to see what everyone's experiences are like on their own apps!
Thanks for the reply, I'll try as soon as possible.
Can or have you introduced yourself on the forum? I'm interested in what you are doing for us as a community.