Hey guys, anybody developed a crypto wallet on bubble? Did you connect to coinbase? Thanks for any tips.
Hey fpgimpel,
I believe there is a Crypto Wallet that exists today by EzCode. But you wouldn't want to connect it to Coinbase as Coinbase is a Centralized Exchange that "acts like a wallet" but is distinctly different from a wallet. There is, however, a "Coinbase Wallet" product that they have which is separate.
Let me know what you are trying to accomplish may be I can help out.
thanks for the reply, I would need to connect the customers blockchain so they can see their transactions with their own key, any idea?
Sure, I've got some ideas. But it would likely be easier if we were to narrow the scope up a bit.
Which blockchain(s) would you like to work with? Integrate a different blockchain is a separate task in its own. Let's take Ethereum for example, you could create a wallet that displays the Public Key of the wallet and the current balances through MetaMask.
For a different blockchain, like Solana, you would probably want to integrate Phantom Wallet. But that's a different challenge in and of itself.
If you'd like to provide more detail on what you want to build, I can probably give you a little more guidance.
Hey fpgimpel,
I built a Coinbase Wallet integration, let me know if you're interested in playing with it?
Hey JayM,
Feel free to send me a private message, I'll get you set up.
We've built a course around creating a tracker. This will be expanded shortly to include wallet functionality to swap and send tokens etc.
We're using @ezdev brilliant Metamask plugin.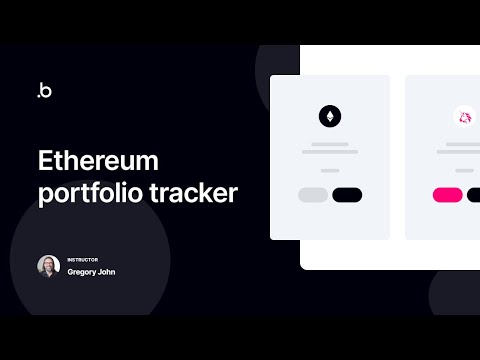 Thanks!
By the way, we have integrated ETHplorer that you are using in your tutorial into a free plugin
Fantastic - they would save time having to create the call manually.
There is a lot of demand for crypto/ nft tutorials at Buildcamp expect some new plugin subscription from students soon!
Hi, yes please any help would be greatly appreciated
what are the features of your integration?