Hi, Bubblers!
I'm happy to announce our official Bubble plugin for LogSnag.
LogSnag is a simple event tracking tool. It helps you easily track what is happening within your Bubble projects. It creates custom feeds and sends push notifications for important events on your phone and desktop.
---
LogSnag Plugin | LogSnag Website
---
They say a picture, in our case a gif, is worth a thousand words, so here's how LogSnag works.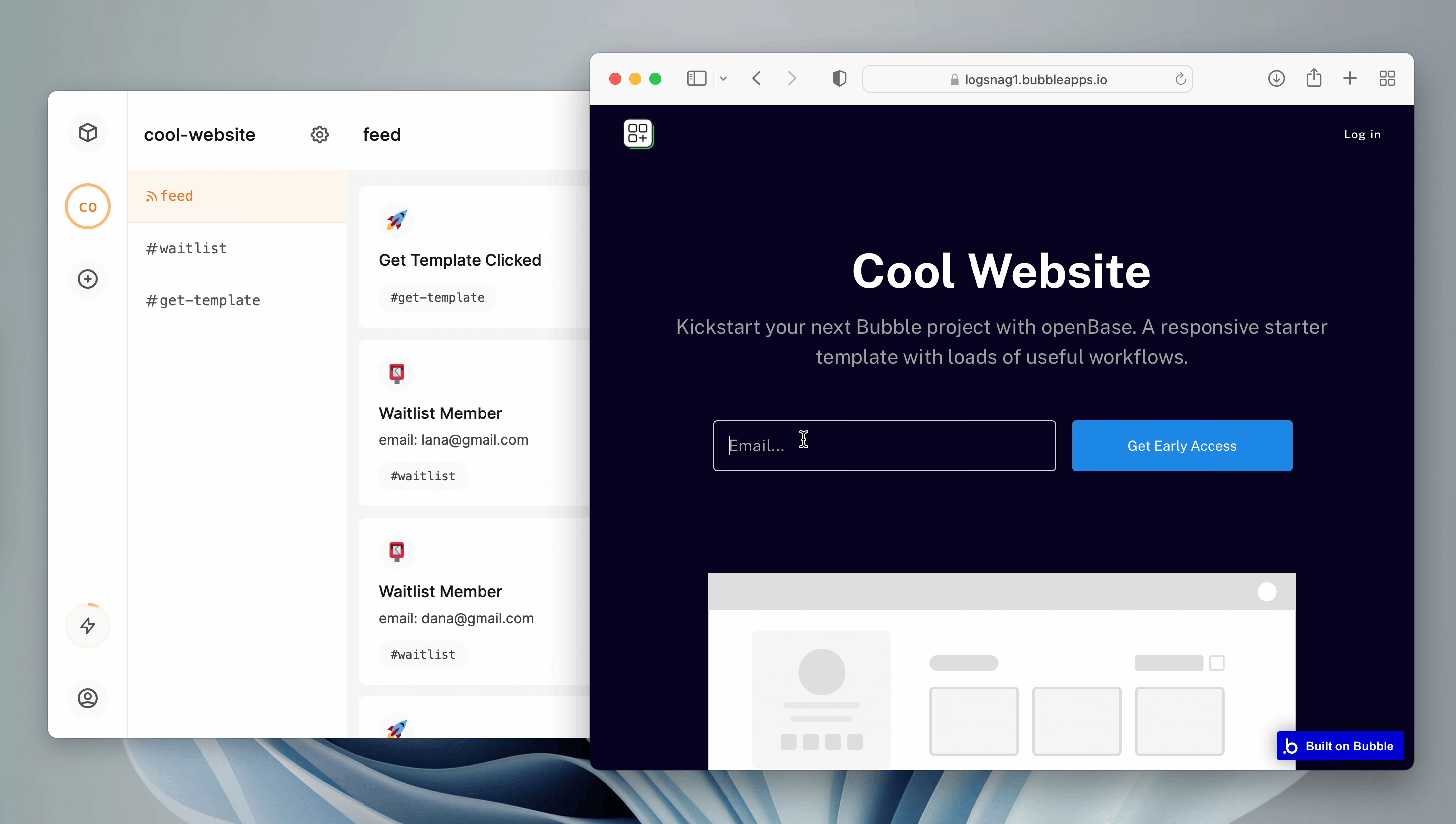 It's very simple to integrate LogSnag into your Bubble app. Here's a step-by-step guide on how you can start tracking anything in under 60 seconds.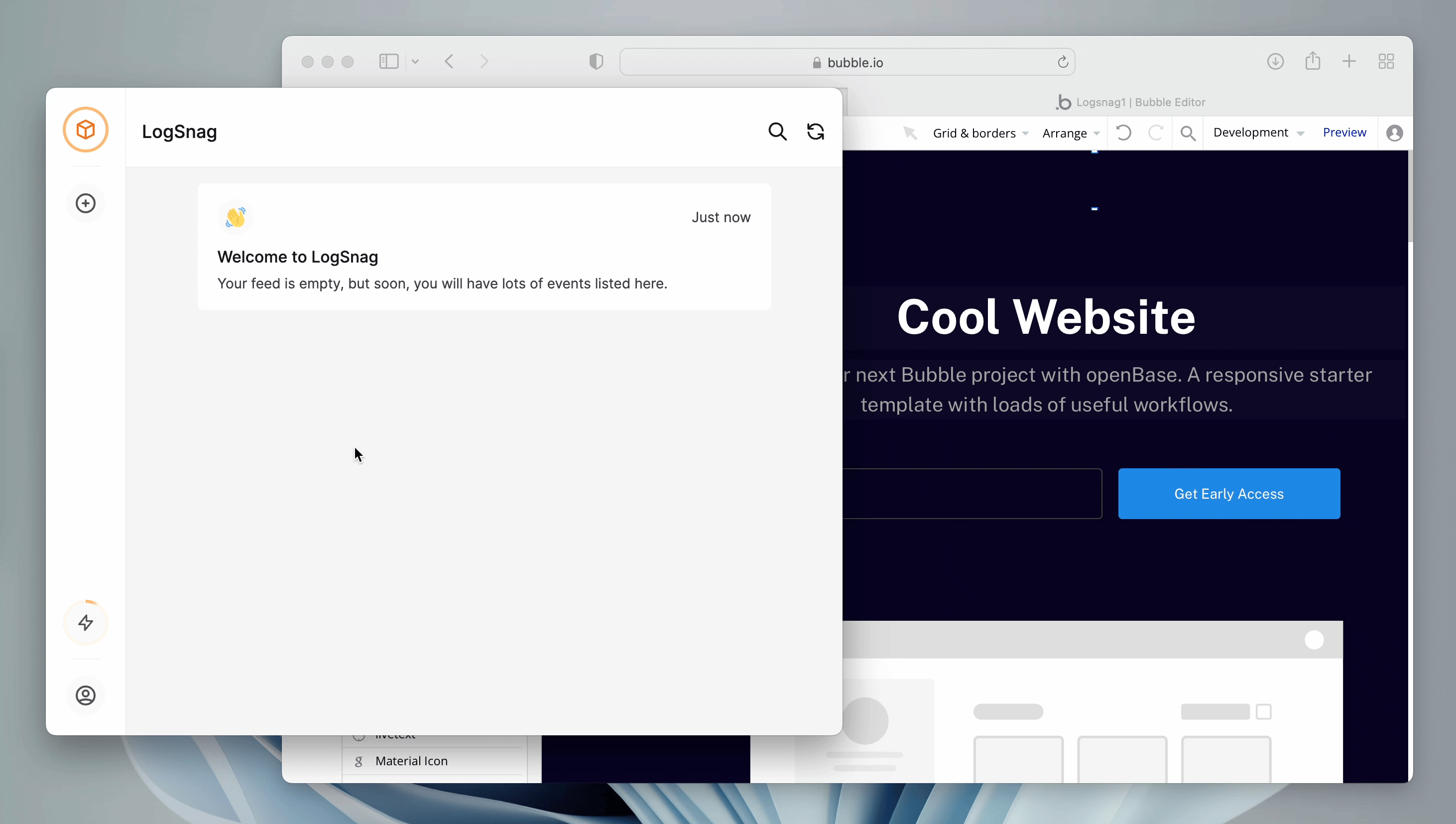 Additional Features
Push notifications
Choose which events you want notifications for.
Cross-platform
Use it on the web, desktop, or mobile.
Collaboration
Invite your entire team to track your events.
Global feed
Our global feed makes it easy to track multiple projects at once.
Simplicity
LogSnag is designed for simplicity; it's easy to integrate and use.
Resources
Here are some useful resources to help you get started with LogSnag.
LogSnag Website
Learn more about LogSnag on our website.
Bubble Plugin
Our official integration plugin for Bubble.
Download
Download our Desktop and Mobile (iOS, Android) App.
Playground
Try LogSnag directly from your browser.
---
I'd love to hear your feedback, suggestions and questions.