I have struggled on this point earlier and had not got a solution on forum. I have a solution now, so posting it in case it helps others.
While moving an element from one group to another, the method that is typically known is drag and drop. Easier would have been if we were able to move elements via the element tree that is shown on the left side. But that's not possible.
The drag drop method works fine, but in some cases it is really difficult to use, e.g.
When the target group is very small or is not easily visible because of being transparent, or

Sometimes when target group is lying above the element you want to move. Then when you try to click the element, you end up clicking the group. If you hide the group to select the element, then you can't move the element to the group with drag-drop as it is hidden now.
So, the solution is to "Cut the element (ctrl x) and select the group you want it to be moved to, and then do the ctrl-v". Now the element goes and sits nicely inside the target group and you can move it around.
I made a quick video to show what I am trying to say.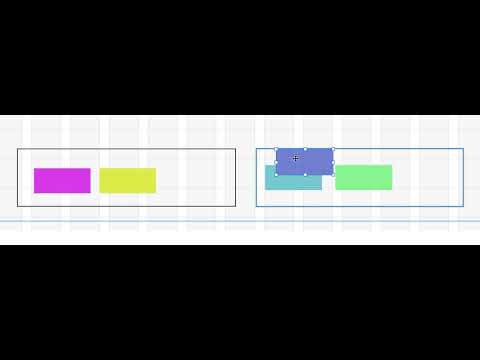 Hope it helps.
Thanks,
Mukesh