Hello, Bubblers.
A new template on the marketplace!
Zupperpeer is a 1-1 (peer-to-peer) meeting app. It is a live stream and educational course app. Users can book another user at a scheduled time, create a series to make an audience & can live stream with YouTube like Superpeer. It also works as a social app.
Zupperpeer has a high-performance structure and elegant design and is easily customizable.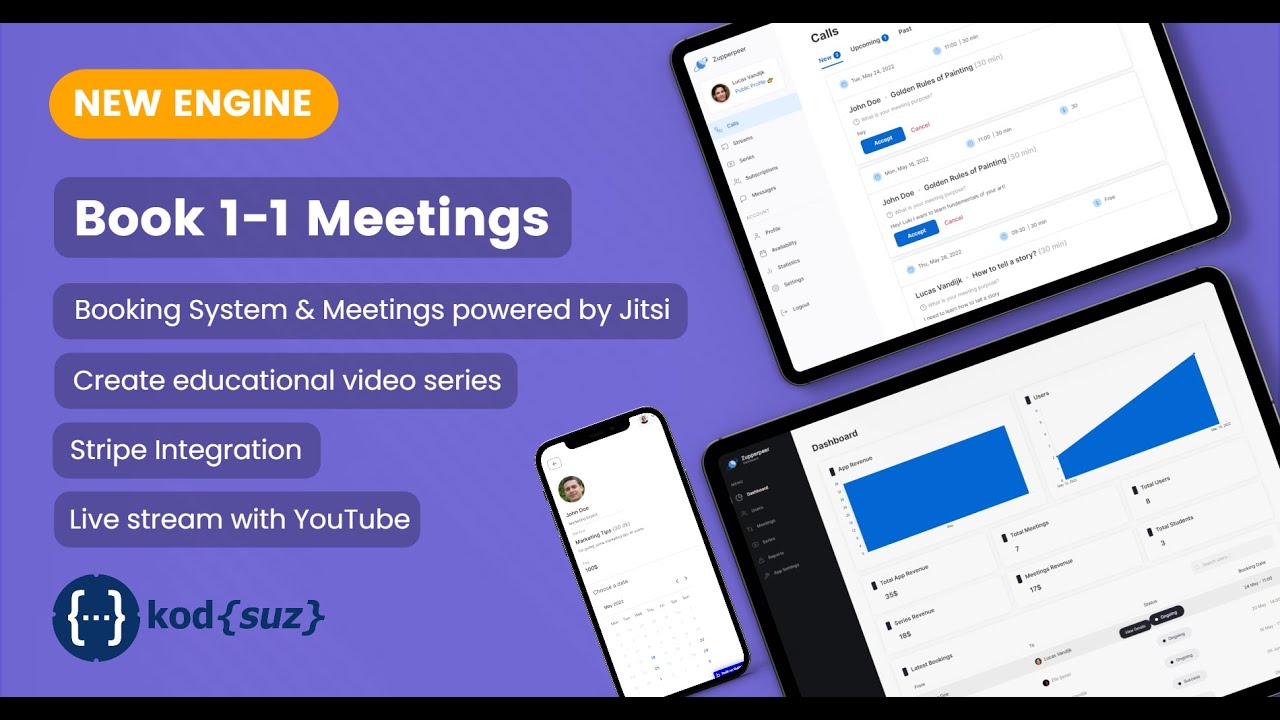 Features
Production-ready
Fully responsive (NEW RESPONSIVE ENGINE)

Elegant design & UX

Stripe payment

Stripe seller

3 User types → standard, zupper, admin

Subscription system

Advanced admin dashboard

Advanced user dashboard

Livestream with YouTube

Schedule 1-1 Meeting

1-1 Meeting powered with Jitsi

Advanced analytics for admin and user

Report system

User can add their series like Udemy

Document sharing for educational content

User blocking system

Different commission rates for series & meetings

Email Notifications

It well documented & Well designed
As the Kod-suz, we are happy to present another template to you. Your feedback and questions are essential to us. Please share your thoughts with us!
Follow us: Twitter , Linkedin , Instagram , Facebook
Best,
Eren