Hey there,
I've been having this issue for a long long time. (more than 8 months)
I'm trying to develop a B2B commerce platform for my customers. It's simple, they access the platform add products to their cart and send it to be processed.
However, the images are becoming a pain. First problem I had was that, since I have more than 5k products with their pictures, and I get 5k new more products on a monthly basis, the bubble.io storage quickly filled up.
Therefore, I opened an account on box.com where I have unlimited space. However, the experience my user is having is not smoothest because the images are taking too long to load. Please check the next GIF so you can see what I'm taking about.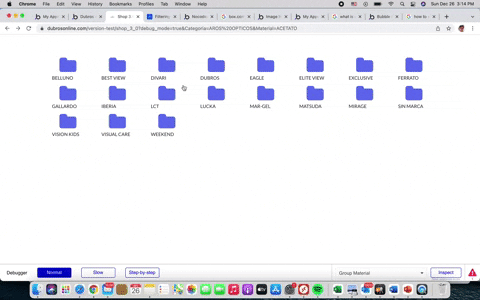 So basically box.com acts a server for my pictures. This is how it looks in my data.
I've been trying to solve this for quite a long time.
Please, if you think you can give me a hand I'll greatly appreciate it. I'm willing to pay for someone who can asist me on solving it.
Thank you.