Hello folks!
Nocode Bible Ver.2 is live!
Learn Bubble fastest with Nocode Bible, super boost your app development speed
What is the Nocode Bible?
Nocode Bible is the generic name for 3 separate templates
What's in these 3 templates?
Bubble Actions and Bubble Operators templates for those who want to learn bubble or want to jump to the next level. Yes, you will speed up your Bubble learning with these templates, which you can find for free on the marketplace, and you will also have an interactive manual. These templates are not suitable for you to create a new app, but they are great for learning and seeing how it's done!
In short, great guides for continued reference.
Features:
Examples from all workflows from basic to expert are ready. Everything from how to use URL parameters to how to stop API Workflows!
Which operator is your need and how to use it? You will find the answer to these too!
Descriptions, additional information, tips, Bubble's official videos and resources are designed for immediate access and are fully responsive! We're sure you can learn something even on mobile!
Watch the video!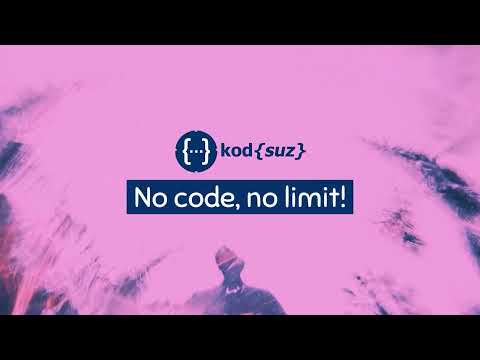 The last of the template trilogy is Nocode Bible Pro.
With the widgets we prepared in the Pro version, which you can use as a basis when creating a new application, you can run complex features in your application in seconds, and it will take a few minutes to copy them to another application.
Expert level tips, Custom actions, API's, Regex Templates, Mini apps, admin dashboard, wireframe, in short everything you need when developing an app in Bubble. Of course, its content will continue to be constantly updated!
Watch the video!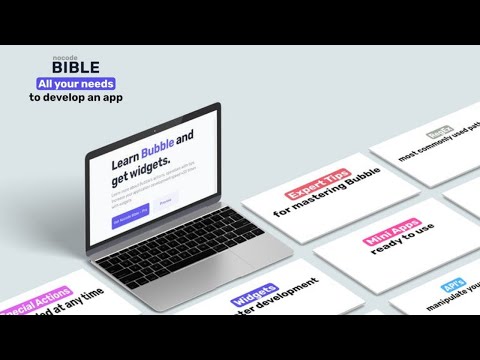 Visit nocodebible.io now and get all the templates! Don't forget to get your limited discount coupon!
We'll be launch on Product Hunt, please subscribe to support us
Special thanks to @Efe & @batuhanmerguz Without you this project would not have come to life! Thanks for your contribution!
PS: Thank you to everyone who commented, left feedback, bought, teased when we released the first version! You have given us so much!
Best,
Eren